jay547 wrote:
firefighter1c57 wrote:
any of you that still ride, and drink coffee are welcome...quote]
We had our coffee at Clayton Lake State Park and rode the forest service roads. Black with bacon, there is no other way.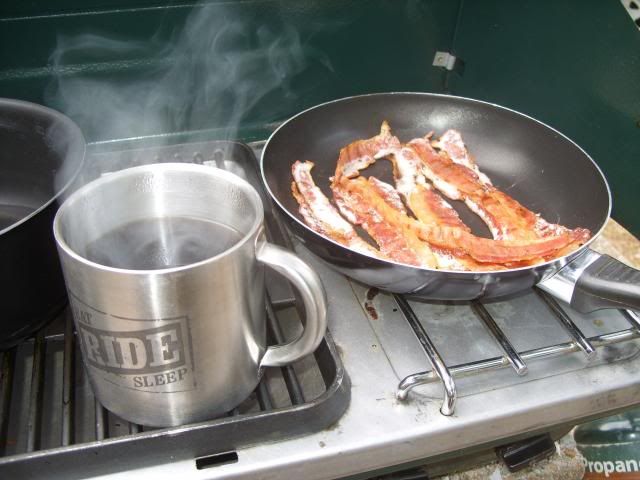 you keep making me want to get a dual sport more and more... before long I'm gonna be logging back into ADV and shit...
Depends on the coffee. If it's a small run of a good bold, dark coffee, black is the only way. If it's a shitty mass coffee like Maxwell house, it needs stuff in it.
Funny story, we are flying from Orlando back to Tulsa. We, Melissa and I, had a layover in Dallas, so, we went to the USO. I grab a cup of coffee, she asked how it was. I took a sip, and said, "it's perfect". So, she makes her coffee. Milk, sugar, flavor, whatever. Takes a sip, makes a pucker face, and says, "it's really strong", sniffs it, "and I think it's burnt, how can you drink this." I said, "yea, I know, it's perfect Army coffee, it's probably been in that urn all day."

_________________


theSaint wrote:

If you guys wanna act like retarded fucking tools, by all means have at it.



Dress for the slide, not for the ride.