Not a BMW 650GS!!
But it can still be fun.
Yes, I was going over logs, up/down rocky sections and, through the mud with top case, touring screen and, center stand.
I definitely wasn't going to set any speed records but pleasantly surprised how well the pig could do in the more serious stuff. It's been many years since I've done anything remotely serious offroad and expected my skills to have gone away completely. I found myself gassing out and attacking a lot more than I probably should have been especially since I was alone and no one knew where I went.
Just starting out. I thought I'd take the easy stuff and scout out where the rougher stuff was.
I hit a muddy rut at an angle and it tried to throw me into a tree so I kept going left on an older side trail. I figured this was a good place to stop off the main trail.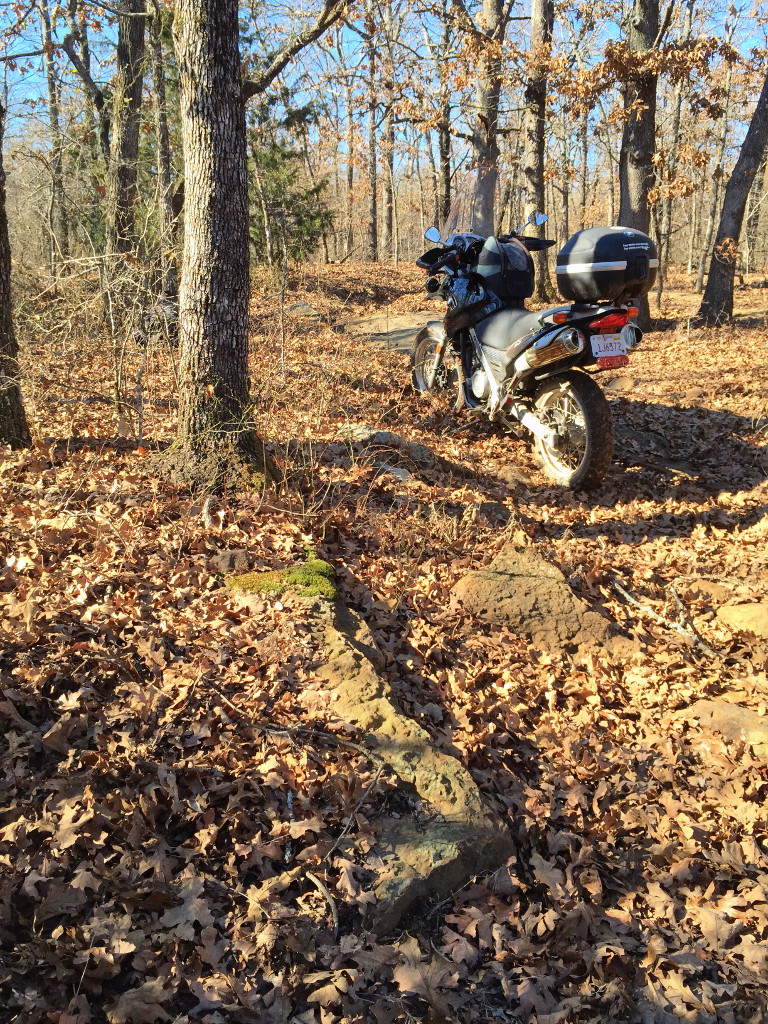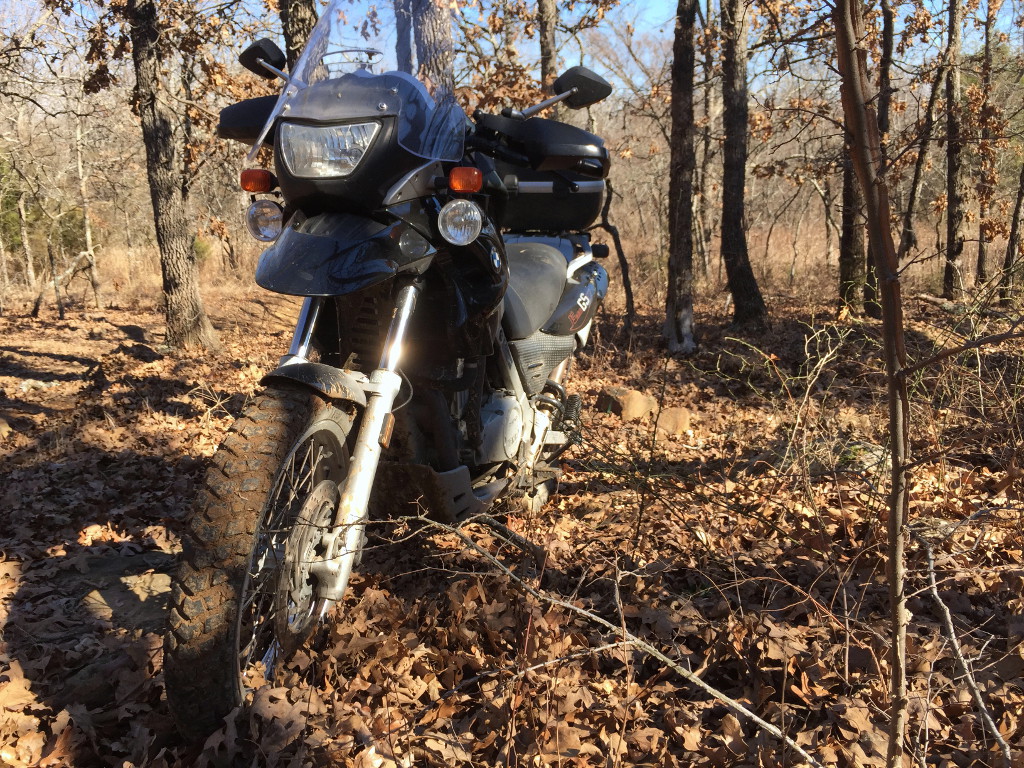 All in all, a great day to take the afternoon off and go for a ride. This definitely makes me want to get a more serious offroad bike again.